2016
Ricardo Ojeda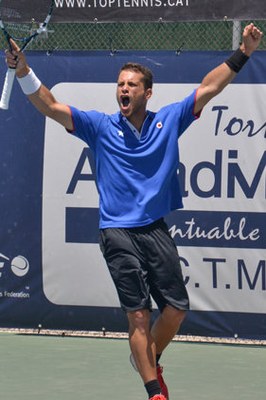 Ricardo Ojeda Lara (born 26 January 1993) is a Spanish tennis player.

Ojeda Lara has a career high ATP singles ranking of 171 achieved on 9 October 2017.
He also has a career high doubles ranking of 549 achieved on 10 September 2018.

Ojeda Lara has won 1 ATP Challenger singles title at the 2017 Bucher Reisen Tennis Grand Prix.
More information: https://en.wikipedia.org/wiki/Ricardo_Ojeda_Lara