Women's Elite ITF-WTA
Specialized in Women's Tennis , High Competition (WTA ITF Ranking).
Specific / Individual Training Program and Specific / Individual Calendar Competition for each player.

Limited number of players, 4 to 6 players ( Annual – 3 months- Monthly – Weekly)
1:30 to 2 hours of physical preparation per day
3:30 to 4 hours of tennis training a day
Nutritionist service
Psychological service
Physiotherapy service
Health insurance
Visa management
Accommodation in apartment or family
Transport to airport or train station.
Optional: ESO or Bachillerato studies in the Spanish or American educational system, Spanish / English lessons, Accompaniment to the tournaments.
It is aimed at women's tennis training, with coaches such as Alejo Mancisidor and Arcadi Manchón.
The objective will be to train players to become professional players for the High Competition (Ranking ITF - WTA).
We will work on all the skills that a professional player needs to master. This includes technical, tactical aspects, specific physical preparation and psychological training.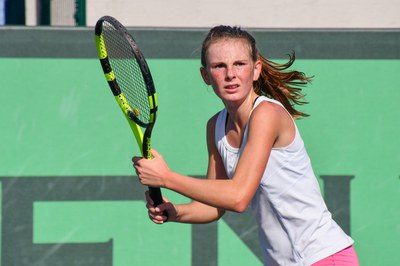 To achieve this goal, a specific program will always be designed for each player. A personalized calendar of competitions will be designed, attending the tournaments under the supervision of the coach and supervising the entire competitive sequence. Each player will have a coach responsible for the management of her training program.
More information:  info@toptennis.cat