Alejo Mancisidor master of future technicians
Alejo Mancisidor will give classes in the Courses of Tècnic Esportiu of the FCT.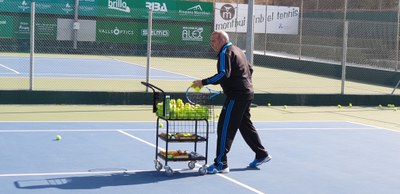 Feb 21, 2019
Next Monday 25th at 12:30 pm, Alejo Mancisidor will give a class in the Sports Technician Course of the Catalan Tennis Federation. Player and coach with more than 20 years of experience in the world of high competition (Garbiñe Muguruza, MªJosé Martinez, Arantxa Parra, Lara Arruabarrena et ..) will explain his feelings as a coach of base players, sharing their impressions of how they should be work young players who want to become a professional, and their current differences.