Physiotherapy
Recovering and prevention of tennis injuries.
The physiotherapist will help to prevent injuries and  that the player keeps a perfect body mobility. Top Tennis also offers this service with a specialist sports physiotherapist. Objectives: Shorten recovery time and prevent injuries.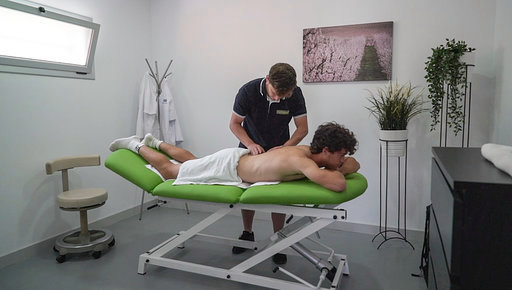 Sport massage
Dry puncture
Assessment, treatment and prevention of injuries
Functional and neuromuscular bandage
Readaptation to training, prevention guidelines.