ITF Tournament $ 25,000 Arcadi Manchon.
Follow us on Facebook and Instagram!.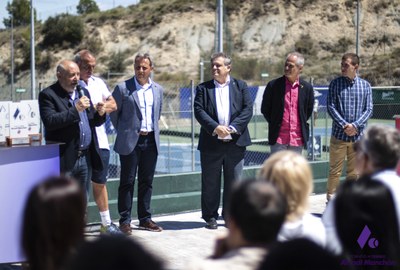 Apr 28, 2020
Last Sunday the 26th the presentation of the Arcadi Manchon Tournament took place. The matches will be played from Monday, May 27 to June 2. You can follow the evolution of the tournament through Facebook and Instagram accounts. Also on the website in the Tournament section you can check the Draws and the order of play.