Competition Group
More personalized training, accompanying players in all competitions is done . Physical preparation and sports psychology are introduced.
The places in this group are limited in order to develop a better and higher level of training work, of more hours, personalizing the objectives and needs of each player according to his/her stage.
The High Performance Center Top Tennis, offers a specific training program based on individual needs. A tailored program is designed, integrating technical-tactical training with physical preparation, psychological work, nutritional diet, etc.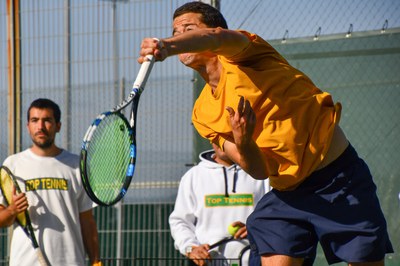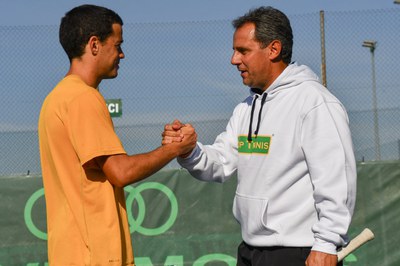 We will also work on education through the values ​​of sport: effort, discipline, improvement, respect, among others.

Limited number of players, 6  to 8 players (Annual - 6 months - Monthly – Weekly)

1:30 to 2 hours of physical preparation per day

3:30 to 4 hours of tennis training

Physiotherapy service

Health insurance

Visa management

Accommodation in apartment or family

Transport to airport or train station.

Optional: ESO or Bachillerato studies in the Spanish or American educational system, Spanish / English lessons, Accompaniment to the tournaments.
More information: competicion@toptennis.cat